There is an ever increasing demand for skilled and experienced resources in the technical industries. This, combined with a limited supply of adequately qualified local talent can make the task of finding and hiring talent daunting, expensive and ultimately ineffective.
Karmatic helps you solve your talent acquisition needs in this dynamic and evolving market. We excel by recruiting professional, well rounded, team players who have vision and innovation. Add in excellent communication skills, relevant technical experience and a professional attitude and you have the kind of amazing people that Karmatic can help you find for your project or organization.
We would never recommend someone to you, that we would not hire ourselves!
With a proven history at locating, connecting and screening talent; Karmatic is the simple choice to solve your tech-talent needs.
We are here to help you when you require some specialized talent for a specific period of time, need a new full-time employee, or would like to connect with trusted over-seas organizations.
---
C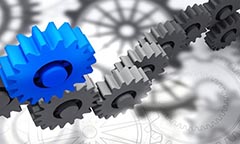 ONTRACT STAFFING
Do you need some specialized talent that your organization is missing? Do you have a time sensitive project that needs some extra help? Are you looking to augment an existing technical team with some more man power? Karmatic can help you by finding and managing temporary staff to supplement your existing technical teams. Our rates are competitive and talent based. If the resource ends up being a match with your organization, then it is within your prerogative to hire them for yourself.
---
DIRECT PLACEME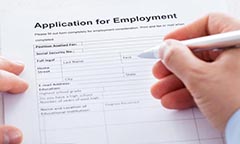 NTS
Do you have a job opening, but lack the time or skills to find the right people? Are your hiring processes outdated and ineffective? Do you dread the idea of wading through 100s of resumes and interviews to "hope" to find the right talent? Let Karmatic do all of the hard work for you, and for a one time low price can provide you with a short-list of relevant candidates that meet your requirements.
---
MANAGED OUTSO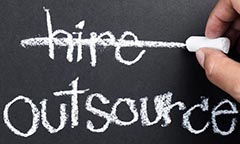 URCING
While Karmatic excels in local on-site talent, the reality is that some projects do not require people physically at your location. Are you interested in outsourcing a project or work package, but do not have any existing context or experience with outsourcing? Karmatic has trusted global connections in Pakistan, Romania, Ukraine, Dubai and India that can be leveraged as a successful off-shore talent option. We can remove the risk and manage the remote nature of the relationship to ensure that you get the most value from this cost effective option.
GET STARTED
Our strategy differs from other 'head hunting firms' or 'contract shops', as we have a very rigid and structured procedure to identify great talent and match it to our client needs. We do not simply forward piles of stale resumes to fill a position, but instead we perform a targeted campaign to ensure that we find the best, most current talent for the job.
If your organization needs help filling a software related position (full-time, part-time or contract), Karmatic has the experience and local network to find the best resource possible in an simple, cost-effective and timely manner.